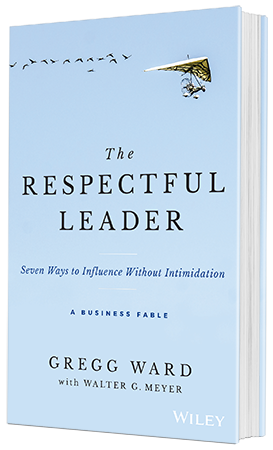 The Respectful Leader: Seven Ways to Influence Without Intimidation. A Business Fable.
Set in a fictional, yet "entirely believable" medical device manufacturer in Southern California, Gregg Ward's latest book is the story of a brand new CEO who discovers that disrespectful behavior by his leadership team is literally eating away at his company's morale, productivity and profits. Guided by a no-nonsense, self-described "little old lady" who works in maintenance, our hero begins to turn it all around by uncovering how powerful respect and respectful leadership can be.
The Respectful Leader is easily read in one two-hour sitting. By focusing on the best practices called "The Seven RespectfulDo's," you will learn how to become the respectful leader and literally turn around your organization and culture for the better.
Buy Now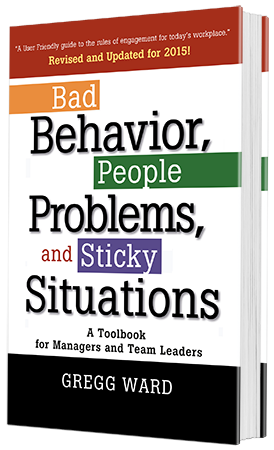 Bad Behavior, People Problems & Sticky Situations: A Toolbook for Managers and Team Leaders
Gregg Ward's first book, initially published in 2002, has been updated, revised and re-released in 2015 by Indie Books International. Today's business world is becoming more and more complex, and many managers are facing challenging behaviors, people problems, and sticky situations that stump even the most seasoned HR professionals.
An easy-to-use toolbook, Bad Behavior, People Problems & Sticky Situations offers clear summations of the most common challenges and issues, simple tools and techniques for addressing them, and a series of true-to-life case studies that guide the reader in making the best and most effective responses. And now, for a limited time, you can buy this book at discounted prices.
Buy Now